Happy Valentines day everyone. Sending you all doggy kisses and wagging tails!
Today Mama and Papa had to get up early to go out for a while, so they gave me lots of cuddles in bed before they went. I didn't like being left on my own, it really sucks. It was really exciting when they came back, I jumped all over them!
Mama is trying to teach me how to sit, I get some lovely treats if I do it but I prefer to just try and get the treat out of her hand and she calls me a "cheeky monkey". I went on a lovely walk to the park down the road which was great fun, there was so much for me to sniff. It was nice and sunny today, but it was still a bit cold. When we got home Mama tried to take some pictures of me but everytime she took one I moved or started scratching, which was really funny, she caught me out eventually though and got some pics.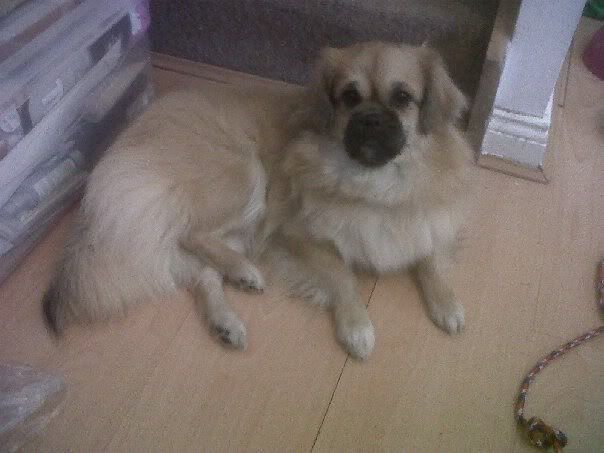 Yesterday I had a lovely nap after updating my blog, then I found my new bone that Mama and Papa got me(which is filled with really tasty chicken stuff) and I licked and chewed on it for ages. Which was great fun! Papa also took me for a long walk into town last night which I loved, we also went in the park and I had a good sniff at all the trees and the grass.
I'm rather tired now, so may go for another nap. All these walks make me sleepy! I do sure miss all my tibbie family, Auntie Ellen and Uncle Richard.
Woof Woof!